DCC® Expertise in Key Products & Materials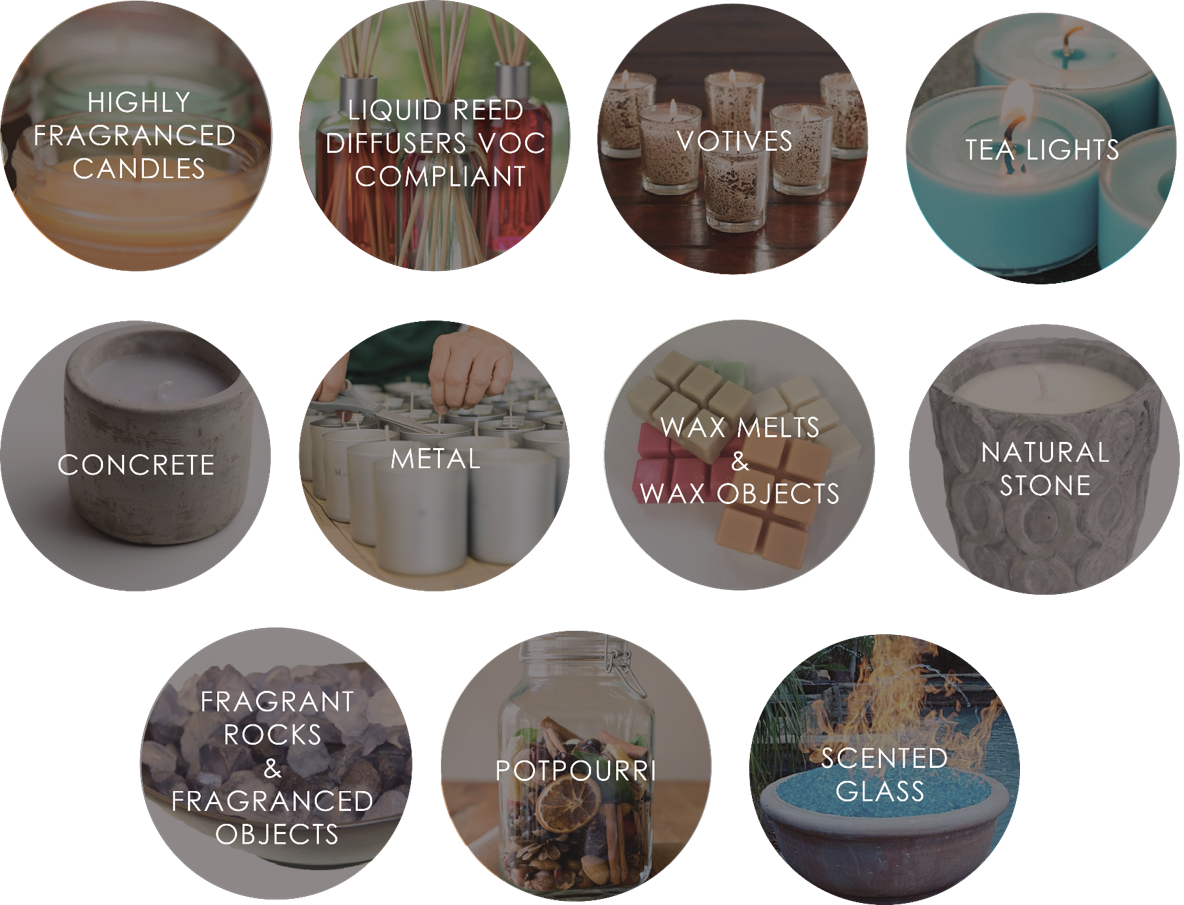 Solutions to Delight Your Customers

These options allow your brand to offer customers a broad portfolio of products and extend product lines to maximize sales all with simplified one vendor management.
Highly Fragranced Candles

Liquid Reed Diffusers VOC Compliant

Votives

Fragrant Rocks and Fragranced Objects

Potpourri

Tea Lights
Flexible product manufacturing lead times once development is complete and all client components are received.

Nimble scheduling to accommodate "hot list" products so clients won't miss out on revenue.

Responsive new product development and experience spotting potential production problems with client provided components.
Get Started on Your New Fragrance Project